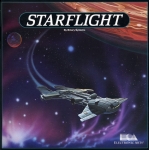 Ahhh the grand concept of exploration! One of my favourite gameplay elements ever.
And why shouldn't it be? Since time immemorial we as humans have always been skirting the boundary of the known to worlds beyond! This drive has not been lost to us, despite having our own world nearly completely charted and figured out. The last frontier on our world would be that of the ocean deep, where the water pressure is so unforgiveably powerful that it takes the best of engineering and grit to delve to that depth. I'm still waiting on a game that fairly realistically involves exploring deep oceans.
Until then, I'll keep playing space exploration games.